What's the Melbourne Cup ?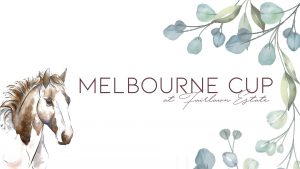 Melbourne Cup Day is a horse race held every year in many parts of Australia on the first Tuesday (Tuesday) of November
The race was run for the first time at the Flemington Racecourse in Melbourne in 1861. To this day the stadium is still the main venue of the tournament. This is considered to be one of the largest purebred horse races in Australia, so much so that it has been nicknamed "the race that stops the nation" (the race that makes the nation stop). The contestants are purebred horses 3 years old, conquer the 3,200m long race to win the championship and win a purse of more than $3 million.
How's the Melbourne Cup organized?
On the day of the festival, a variety of races will take place at locations across Australia. The key race in Flemington is broadcast live, capturing the attention of more than 650 million viewers around the world. At exactly 3 p.m. local time, when the main match takes place, everybody can stop working and watch the match nervously on TV, on the internet or on the radio. Many Australian offices have also had a break during the race.
Around that time people would gather in cafes or restaurants on the street, watch TV together and talk about the match excitedly. Seeing this scene, many of you would think of the men in Vietnam gathering to watch soccer every season of the World Cup. Bets are legally arranged to add suspense, even those who rarely play this chance game can drop a small sum on their favorite horse.
Melbourne Cup Day- a festival you must watch
Girls who come to watch horse racing traditionally dress up wonderfully and wear very sophisticated and stylish hats. This practice has gone beyond the norm, becoming one of Australia's largest and most prestigious outdoor fashion events. Coming to the festival, you will be overwhelmed by the beauty of the Australian girls wearing gorgeous outfits, hats that are intricately made as a contemporary piece of art. Each hat has its own color, its own lines, which display the personality of its owner.