Melbourne Cup race is commonly known as "The Race That Stops the Nation" and additionally is considered a holiday in Melbourne City. Discover the important aspects of this famous cup, including winners, legends, facts, and development in history.
First Race and Archer's Legend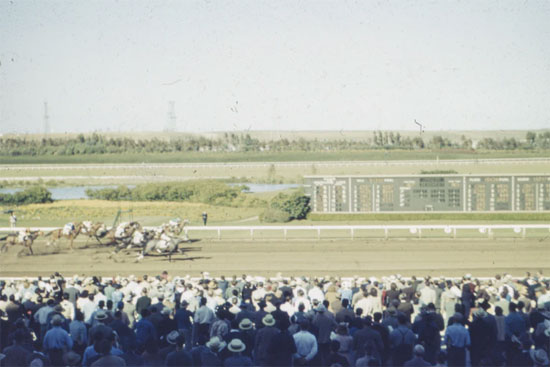 From 1861 every November 19th is marked on all Australians' calendar as the official Melbourne Cup race day starting with 4000 spectators and with Archer as the cup winner. An old legend says that Archer walked 500 miles from Terara to participate in the race.
He won the cup the next year as well, being only one of the 5 horses in history to win the cup on consecutive times.
The Race That Stops the Nation
At first, the Melbourne Cup was only a half-day holiday, but that changed in 1877, becoming a full day holiday. Throughout the years, The Melbourne Cup managed to evolve and become the four-day carnival it is known as today, receiving local and international support.
The Melbourne Cup is celebrated at the Flemington racetrack, with about 120,000 capacity.
Trendy Melbourne's Cups
After such international success, many horses started to get signed in. One of the most famous was Vintage Cup in 1993, who became the first successful international racehorse. Two Melbourne Cup winning horses, Dermot Weld in 2002 and the Japanese horse, Delta Blues in 2006, followed him.
Melbourne Cup Prizes
The first Melbourne Cup race winner got $1million and was the first race in Australia to give such an amount of money as the final prize. Nowadays, the cup offers $500,000 to the horse owner and in the last years, the total prize amount is of over $7,57 million.
Facts
Initially, the Melbourne Cup did not allow women to participate in the competition, until 1987 when Maree Lyndon became the first woman to get in the race, winning the second position. The first woman being allowed to formally train a cup winner was Sheila Laxon in 2001, making Ethereal from New Zealand the winner of the competition.
The Melbourne Cup's famous history is full of compelling stories full of curious facts and small details. It is commonly known as the race that stops a nation because of the 4-day carnival that has formed around it.
Nowadays all genders are permitted in the competition compared to the past.